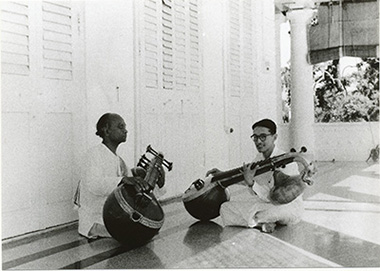 Koizumi Fumio Memorial Archives opened on June 6, 1985, at the Faculty of Music, Tokyo Geijutsu Daigaku (Tokyo National University of the Arts) in Tokyo, Japan.  Almost all of our materials were collected by the late professor Koizumi and were donated to the school by his widow to promote musicological studies.
Koizumi was born in Tokyo, Japan, and majored aesthetics in the University of Tokyo. While the student of the school, he opened his eyes to the research of traditional Japanese music through the lectures given by Professor Kikkwa Eishi. Later he assisted Professor Machida Kasho in transcribing Japanese folksongs and in editing the volumes of the Nippon min'yo taikan (an anthology of Japanese folksongs). In 1956, Koizumi earned his master's degree from the Graduate School of the University of Tokyo. In his dissertation, he proposed a comprehensive theory of scale analysis in Japanese music from the view point of comparative musicology. In May of the same year, he won a scholarship of the government of India to study traditional Indian music. He conducted research on Indian music in Madras and Lucknow for two years. After that, he conducted fieldworks vigorously in and outside of Japan, summarizing many of his findings in numerous books, articles, records and guidebooks, such as on Music Traditions in the Upper Nile River (1964), on Alaskan Eskimos in Canada (1967-68), and in Indonesia (1972). In addition to research on traditional music, he pointed out much earlier the importance of popular music research, reflecting his flexible research stance not bound by traditional academia,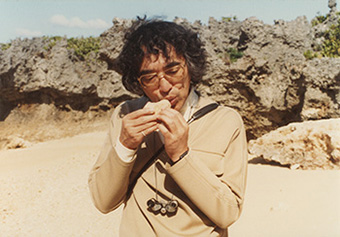 Koizumi made a wide ranged of achievements. He taught at many universities in Japan and abroad including the Tokyo Geijutsu Daigaku (1959-83), Wesleyan University (1967, 1971). He also promoted cultural exchange supervising international music projects, concerts and conferences: Asian Traditional Performing Arts project (1976, 1978, 1981), the Min'on Silk Road concerts (1979-81) and the Japanese Folksong Festival, for example. Besides that, he appeared on TV and radio programs which he directed introducing world music. In the mid-20th century, many Japanese people were still largely inclined towards classical Western music. At that time, Koizumi's versatile activities led people to realize the value of musics of the world's peoples. Koizumi died at the very peak of his career very unexpectedly, however, his achievements have been succeeded and developed in many relevant fields.