About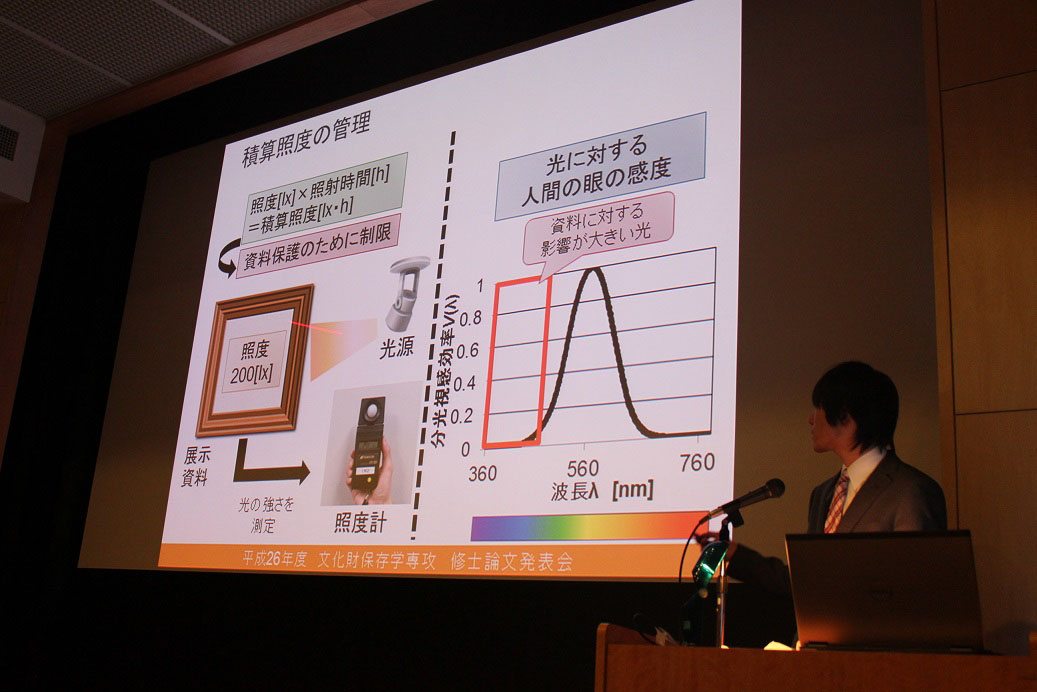 Master thesis presentation
Graduate course held in collaboration with IAI(Independent Administrative Institution) National Research Institute for Cultural Properties, Tokyo, JAPAN.
The university inaugurated this collaboration with Tokyo National University of Fine Arts and Music in 1995, through which a graduate course is provided on preventive conservation. The section is organized by two divisions: one concerning the environmental influence on cultural heritage and another studying the conservation materials. Six institute
staffs participate as adjunct professors in the program.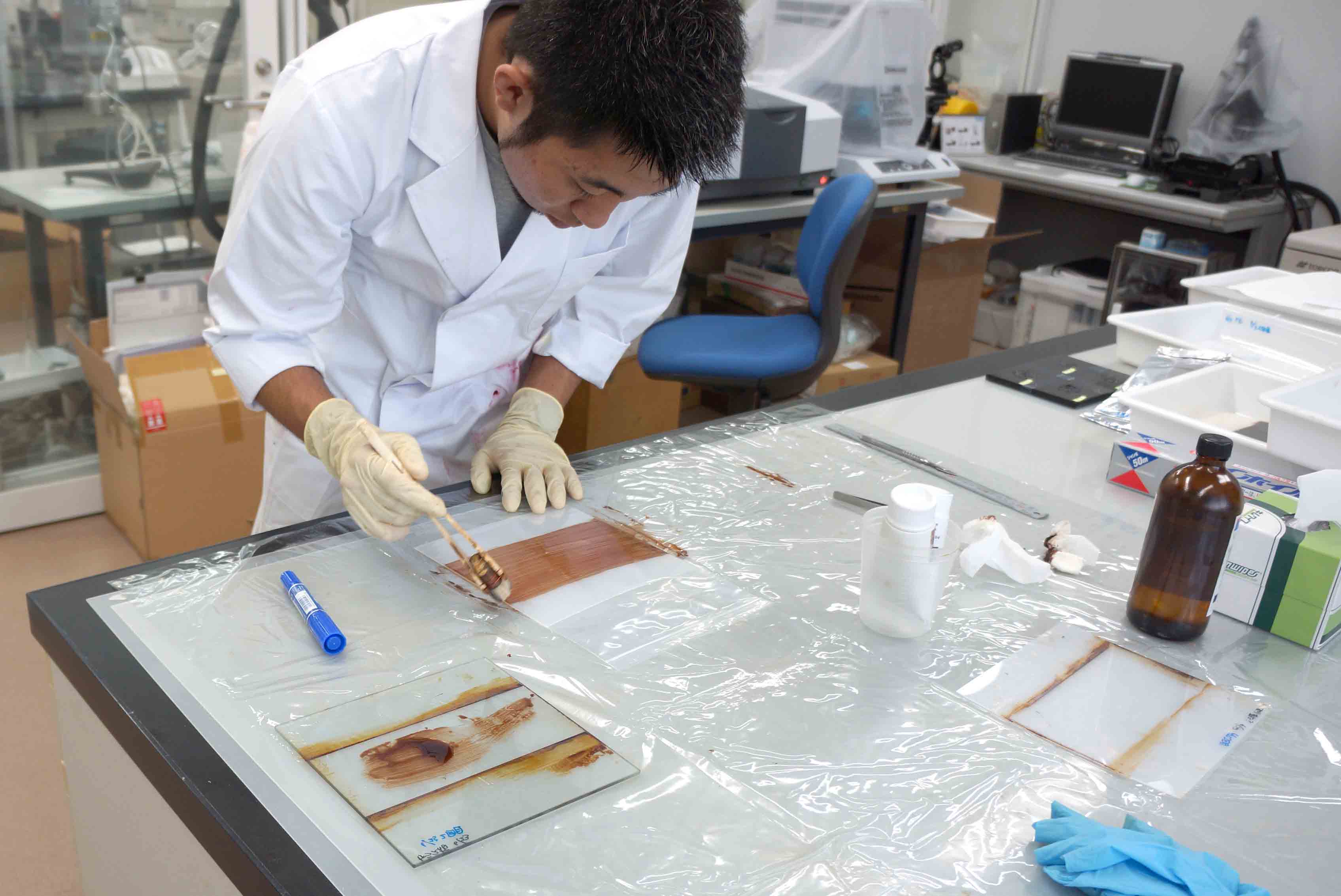 Preparation of test samples






The lab of the study on environment studies the relationship between environmental condition (temperature, humidity, light and so on) and deterioration of cultural objects. Non-destructive examination with X-ray and infrared rays is also an important study.Moreover, it studies the mechanisms of biodeterioration of cultural property and the methods of pest control. We are now intensively developing harmless methods for pest control.
The lab of the study on materials for restoration studies both technical and scientific investigations of traditional materials and methods used in the creation of cultural properties with an eye to apply this knowledge to their restoration and conservation. It also conducts research aimed at developing new materials and methods needed in restoration work.