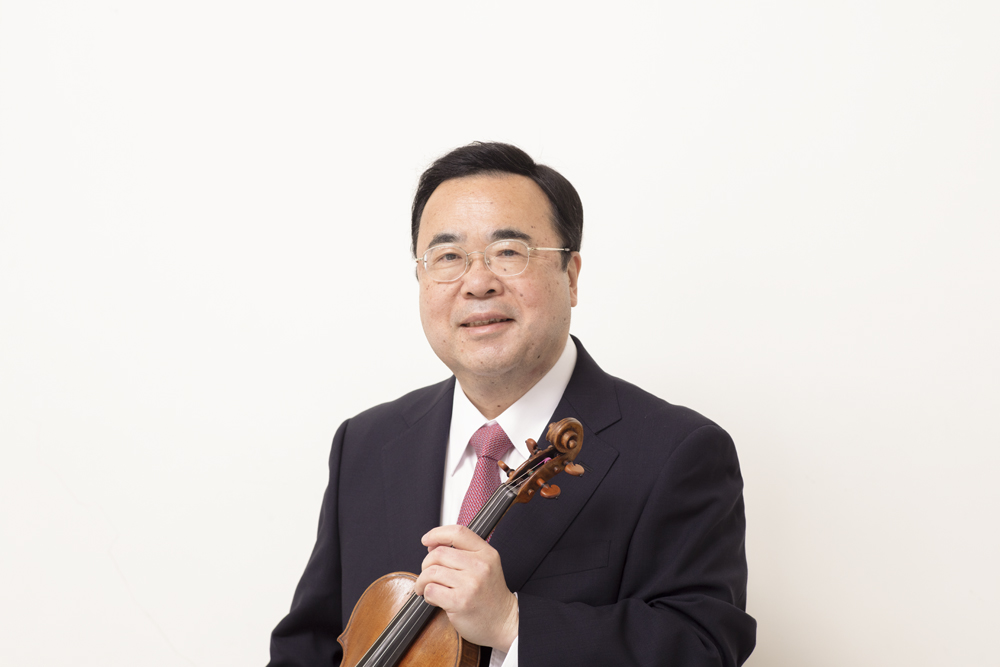 Since the university's foundation and as the only national arts university in Japan, Tokyo University of the Arts (Tokyo Geidai) has provided unsurpassed education and research opportunities, and has played a leading role in the continuing development of art and culture in Japan through extensive and diverse artistic activities and social practices both in Japan and overseas.
 In recent years, we have identified the following three goals for the future of the university:
Realize a society enriched with creativity where people believe in the infinite possibilities of art.
Aim to be one of the world's leading universities in the arts, thereby contributing to the promotion of Japanese art and culture.
Demonstrate to the world that art can attract and empower people and that the value and significance of creative universities should not be overlooked.
 In line with this vision, we have been enhancing international education and research backed by the university's 130-plus years of experience, as well as promoting social innovation by leveraging the power of art while developing initiatives fusing art with other fields such as science, medicine, welfare, etc. Through these activities, Tokyo Geidai has established its position as a center for implementing key national strategies.
 Since the beginning of 2020, the COVID-19 pandemic has had a profound impact on the art and culture sector, causing many artists to lose opportunities for their creative activities. However, art will become more important than ever as a source that enriches our lives in a future driven by technology. Furthermore, art can play a central role in the development or improvement of many aspects of society. For example, it can contribute to the realization of an inclusive society where people can live in harmony with each other. It can also be a factor that facilitates innovation and revitalization for communities, or even globalization. In this sense, art has the ability to help resolve various social issues, from small-scale, familiar problems to global challenges.
 In 2020, Tokyo Geidai established a fund for young artists who will be leaders of the next generation to help them survive this challenging time and explore what the future holds. The fund has received generous donations from many supporters. Moreover, we have established the virtual campus "Tokyo Geidai Digital Twin" to pursue new approaches to artistic expression and communication utilizing ICT, as well as to provide a platform for young artists. We also run the "I LOVE YOU" project, engaging a wide range of participants from the university community, from current students and graduates to faculty and staff. The aims of the project are to reinforce the role and importance of art as the foundation of society and to disseminate its power, which can connect different fields and create new values.
 Tokyo Geidai is an internationally unique arts university that offers programs not only in fine arts and music, but also in film and new media, as well as art management as part of global arts studies. As "a wellspring of creativity that can change the world," the university, alongside faculty and administrators, will continue efforts to nurture the next generation of outstanding artists, to promote the power of Japanese art and culture and to contribute towards the global development of art through close collaboration with relevant organizations including the Japanese Ministry of Education, Culture, Sports, Science and Technology and the Agency for Cultural Affairs, thereby allowing the university to maximize its capabilities and values.
June 2021
Kazuki Sawa
President
Tokyo University of the Arts