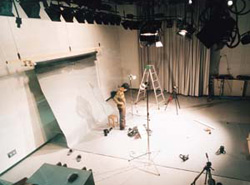 Set in idyllic natural surroundings, the Toride Campus was established in 1987, firstly in an attempt to provide the University with the kind of environment that was not really available at the Ueno Campus, which is located in one of Tokyo's very built-up downtown districts. Secondly, this out of town campus provided the University with the opportunity of answering some of the demands of art education in the contemporary world..
At present, there are common workshops, a building dedicated to Faculty of Art education, an annex of the University Museum, and a number of health and welfare facilities on the campus. The common workshops of the Faculty of Art comprising a comprehensive metal workshop with casting equip ment and metal surface treatment facilities; a woodwork shop; and a paint and lacquering workshop, can hardly be matched anywhere else in the world, especially at a university of art. They have therefore gained much attention as a set of educational and research facilities designed to cope with today's conditions, and where it is possible to produce works both large and small demanding a high degree of technical excellence.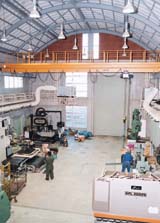 This additional wing of the educational facilities of the University already represents a new step in the development of art education because of the way that common workshops have been located in such a wonderful natural setting. However, ways of harvesting the fruits of this juxtaposition are already being sought, firstly by reassessing the overall organization of the courses offered by the University, and by moving toward a new system of education making full use of the equipment and the environment of the campus, having removed the barriers which usually exists between each department in the lower grades of the University, while also attempting to recognize the arts as a comprehensive discipline.